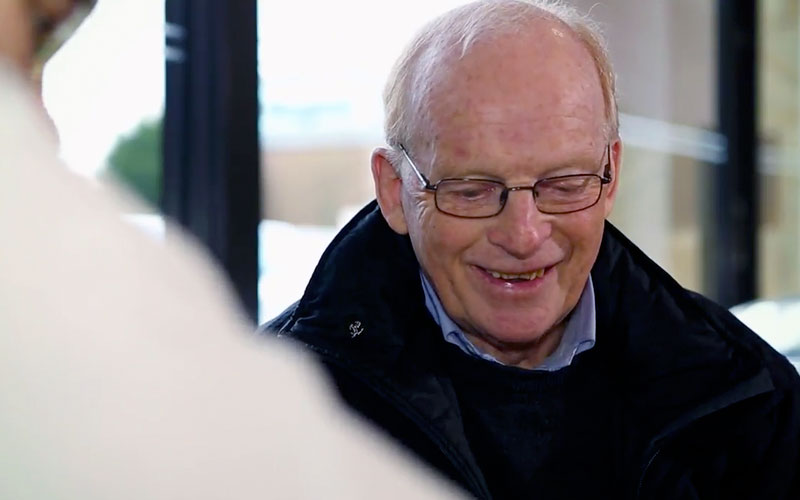 Showing 1 to 10 of the first 500 news that match your search
Just collected earlier today new car from yourselves having trawled the country for best and the most competitive deal and great service.


P Kilkenny,
Land Rover Leeds
Just a very quick thank you and some positive feedback. My car has just been delivered and the driver was an absolute credit to you. Lovely guy, very informative and helpful
J Henshall,
Land Rover Bradford
As a customer of Farnell Land Rover (Guiseley), I want to make you aware of the EXCELLENT level of customer care I have received. Their service department went to great lengths to locate and repair under warranty a wobbling noise in my Freelander purchased there. The salesmen go BEYOND the call of duty in showing perseverance in sorting what was a difficult issue. You should be pleased to know you have such high quality dealers within the Vertu Motors Group!
R Finch,
Land Rover Guiseley
Thank you to the salesmen and commitment to detail when dealing with my recent purchase.

Thanks.
L Waddington ,
Land Rover Guiseley
I recently bought an approved used Discovery Sport from Farnell in Leeds, and I just wanted to write you all a short message to provide some feedback.

In summary, the experience was really enjoyable - the entire set-up at the showroom was very professional and all your team members were very helpful.

Your Sales Executives are a rare combination of friendly (but not overly familiar/'salesy' - something I hate!), very well informed, patient, supportive, genuine and trust-worthy.

We have never enjoyed car shopping in the past; the task is normally a bit of a nightmare, but it was a real pleasure in Farnell thanks to your Sales Executives - they go 'above and beyond' to make us feel comfortable and at ease in short they provided great customer service and I would pro-actively recommend him and Farnell.

They gave us all the reassurance we needed to know buying from Farnell was the right choice, and that you will look after us during the life of our Land Rover ownership - which after such a good experience may well stretch beyond this specific car and further into the future.

Thanks for everything


J Wood ,
Land Rover Leeds
I accepted handover of my approved Discovery Landmark yesterday afternoon. My initial contact with your dealership was prompt, friendly and a professional service. I would be grateful if you would pass on my thanks.

Our experience lived up to our expectations by affording every possible courtesy in guiding us through the selection and ultimately the purchase of our vehicle.

We are very impressed with the service provided to us by all the showroom staff we encountered. The environment and hospitality at the dealership are first class and a credit to you.

I am also delighted with our new car and can assure you of our continued commitment to your dealership in the future.

Many thanks
P Jeffrey,
Land Rover Leeds
The service advisor who I have been dealing with has been a breath of fresh air, his enthusiasm to do a great job and offer great service is clearly evident, he shows real commitment to doing what is right for his customers and really goes that extra mile to ensure he provides a positive end result. It is always too easy to log a complaint, but very rare do people shout about great service so I do hope he gets the recognition for the fantastic service he has given me whilst my car was under his care. He is a great attribute to your brand. A big thank you from me.

S Appleyard,
Land Rover Leeds
We arrived somewhat unhappy because our freelander had developed a fault however the lady on the service desk looked after us exceptionally well and secured contribution from landrover towards fault - excellent customer service.

S Rees,
Land Rover Nelson
I bought from Farnell Bradford, Sales guy was fab. Honest, straight talking and delivered what he said. Unusual for a salesman... I decided because of him I would take my car back for its service even though Bradford is not my nearest Farnell. 12 months on I had an issue, booked it in and had to wait as no courtesy cars available at short notice. Turns out the service team are also fantastic. Friendly, helpful and totally get what great customer service is all about. Having dealt with numerous dealerships in my lifetime, this one beats them all hands down. Whatever magic you have (undoubtedly your team of people), don't change it!

A Farrar,
Land Rover Bradford
I am sending this email to say thank you to a member of your staff at Farnells Land Rover Bradford .... On Sunday afternoon I visited Bradford and was shopping at Smyths Toy Store opposite your site On returning to my car I noticed a flat tyre (I am not a member of a breakdown service) on walking into your Dealership I was helped by a very helpfull and curtious member of your staff. Thank you.

J Bose ,
Land Rover Bradford