Farnell Leeds leading the way nationally in sales of Special Vehicles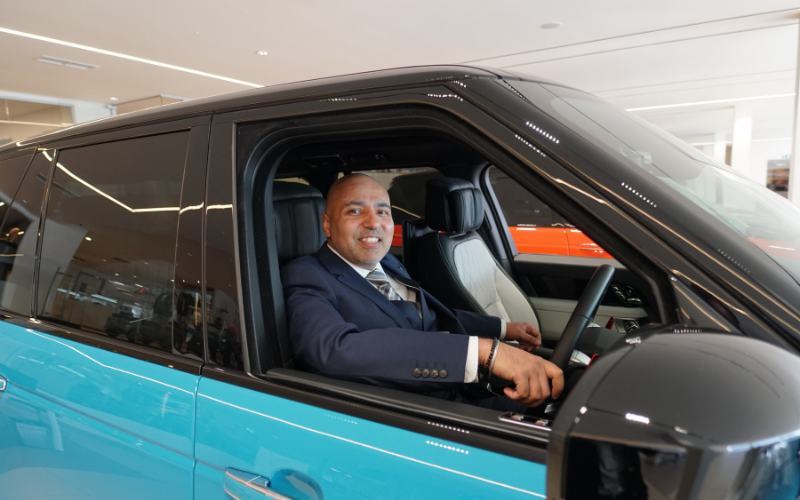 Farnell Leeds leading the way nationally in sales of Special Vehicles
Farnell Jaguar Land Rover Leeds has now also been appointed an "SV Specialist Centre", enabling customers to receive specialist advice and support whilst choosing from the myriad of configurations that are available.
The retailer has delivered more than 100 units in the last year to customers from across the country. The bespoke vehicles can retail for more than £250,000 with a price point starting at £74,835.
Many vehicles are also directly specified by the retailer's imaginative Operations Director Jatinder Aujla.
His creative mind has been behind many of the vehicles on show at the retailer.  He graduated with a degree in automotive engineering design but moved from design to retail early in his career.  With an eye for the unusual and a passion for detail Jatinder specifies many world first and totally unique vehicles that are then displayed at the retailer.
 
Jaguar Land Rover Special Vehicle Operations (SVO) create the ultimate vehicles incorporating the highest levels of technology with specialist engineers, designers and craftsmen creating exclusive, desirable and collectable cars.
  
Jatinder said: "It's about being brave with colour and using my design background to build the specification of the car, from wheels, body kit through to the interior.
 
"Some of the designs are quite conservative and others are very wild. Most are bespoke colours, but I enjoy using the colour palettes of sports and super cars to make a real statement.  One of my favourites is the Miami Blue Range Rover Autography; a nod to Porsche.
 
"We have discerning customers coming from all over Yorkshire, and in fact from across the country, to buy a bespoke vehicle and with sales of more than 100 a year we are one of the top-performing retailers in the country."
Customers can choose individual colours including those using cutting-edge pigment technologies and from SV's premium palette.  These include Madagascar Orange, Spectral Racing Red and Rio Gold, all of which have a dramatic depth of colour and iridescence.
 
Dedicated SV sales specialists Simon Lewis and Stephen Pearson, together with master technician Andrew Wacaba have undergone extensive training and will regularly visit the SVO technical centre.  They will have the privilege of testing new products and updating their knowledge of the ever-changing vehicle range.
 
Rik Shield, head of business at Farnell Jaguar Land Rover Leeds, said: "This is a real accolade for the dealership and demonstrates that people in Yorkshire know and love their cars!  Jaguar Land Rover has chosen the Leeds site due to its significant success.
 
"Farnell is one of the fastest-growing Jaguar Land Rover retailer group in the UK and is one of the largest SV operations in the world."
 
"Customers will be amazed by the vibrant, state-of-the-art vehicles in the showroom and the depth of knowledge that Simon, Stephen and Andrew have is phenomenal.  We're hugely proud to be representing Yorkshire in this elite group of retailers."