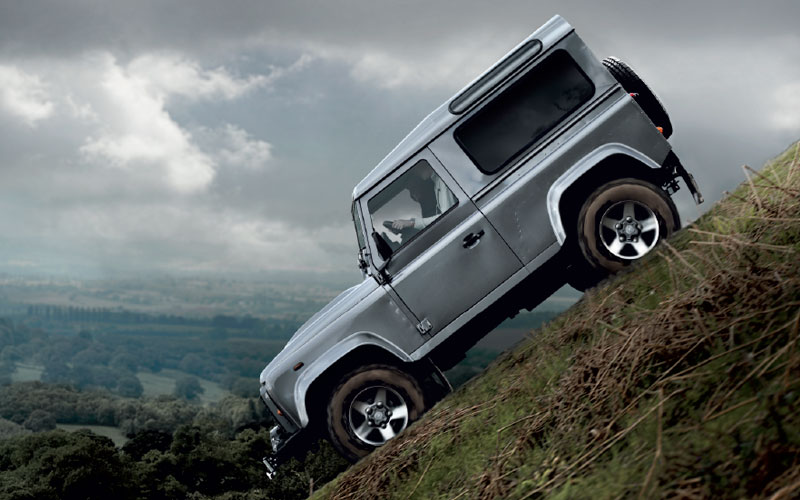 Always Ready for Action with a 2 Year Land Rover Approved Warranty
Every vehicle that wears the Land Rover badge at Farnell is designed to be driven effortlessly on some of the world's most difficult terrain. This means our Approved programme has to go above and beyond to make sure all our vehicles continue to be up to this challenge no matter what you put them through.
Your Land Rover Approved vehicle is prepared to the highest standards. To ensure it leaves a Farnell Land Rover in immaculate condition, a seven point customer promise is in place. This gives you absolute peace of mind and guarantees your vehicle delivers the most composed and capable drive possible.
Every Farnell Approved Land Rover includes:
A 2 year Land Rover Approved warranty
*Designed specifically for Land Rovers less than five years old and with less than 100,000 miles at the time of purchase. Work is only ever undertaken by our Land Rover Trained Technicians using Genuine Parts, approved tools and diagnostic equipment. Nothing less. There are no limits to the number of claims that can be made, up to the vehicle purchase price, and the Warranty covers you for two years with no mileage restrictions. This is only available through an authorised Land Rover Retailer.
24 months of 24/7 roadside assistance, exactly as a new Land Rover would receive as standard
Rigorous testing: a multi-point inspection that covers 165 mechanical, electrical and safety checks
Reconditioned by Land Rover trained technicians using the latest Land Rover technology and genuine Land Rover parts
A certified mile/km check, plus Farnell make sure the service history is fully up-to-date
A road test by one of our Land Rover trained technicians
A professional, expert trade-in service
Every Farnell Land Rover Approved Retailer is independently inspected to ensure that these high standards of vehicle preparation and customer service are met and maintained.